SALES LEAD REFERRAL PROGRAM $250 or $500 for each machine lead that results in a sale*
Peterson Cat is announcing a new program to incentivize all employees to submit Cat machine leads to the sales team. If you submit a lead and it turns into a sale, you will be rewarded with $250 or $500, depending on type of machine.
Simply fill out a lead form at petersoncat.com/salesreferral. The program administrator will verify the lead, and if applicable, will assign the lead to a Sales Representative. If the lead turns into a new or used machine sale and is invoiced, you will receive your reward.
$250 payable for a new or used BCP machine / $500 payable for a new or used GCI machine.
Need assistance submitting a referral? Contact Nate Woods at 510-292-7773 or ncwoods@petersoncat.com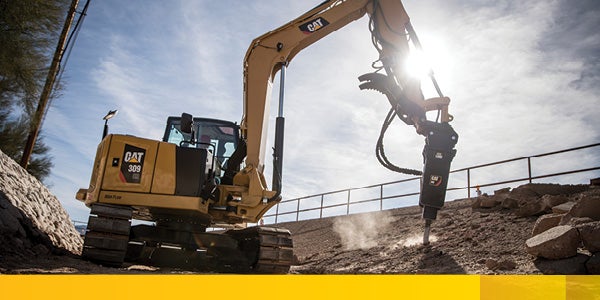 BCP = Skid Steer Loaders, Compact Track Loaders, Micro/Mini Excavators, Compact Wheel Loaders, Backhoe Loaders, Telehandlers, UTVs

GCI = Medium/Large Excavators, Articulated Trucks, Track Type Tractors, Medium/Large Wheel Loaders, Compactors, Forest Machines, Motor Graders, Paving Equipment, Scrapers

To be eligible for payout employee must be active at time of invoice to customer. Employee incentive payouts will be processed once machine is invoiced and is subject to all applicable taxes.

Machine Sales Representatives must have a signed sales order within 60 days of sales referral for incentive payout. Referral incentive is applicable for new customers only. No rental purchase options. Referral program expires 6/30/20.