VISIONLINK TECHNOLOGY
Turn Data into Action
Are you ready to take the guesswork out of fleet management? VisionLink® delivers easy-to-understand actionable insights to help you make informed decisions at every turn. Get the most out of your entire fleet - from one single, intuitive, and trusted application.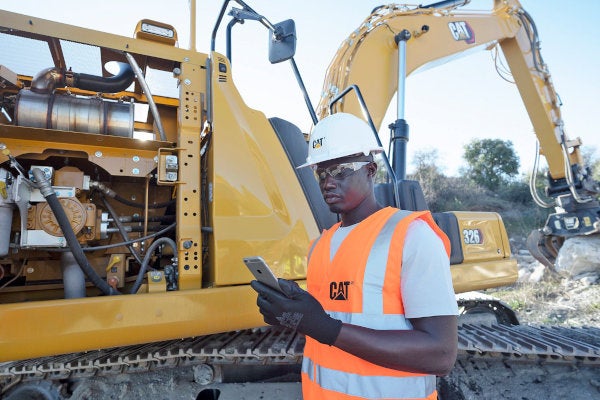 ---
---
The Power to Take Action
ENTIRE FLEET VISIBILITY
Get actionable data insights for all assets regardless of make.
Manage mixed OEM fleets via one interface.
Monitor owned, rented, or leased assets.
UP-TO-DATE ASSET TRACKING
Track location, operating hours, fuel levels, health issues, and overall utilization.
View work tool attachment locations across multiple worksites and measure working hours to predict the need for tool maintenance.
MAXIMIZE UPTIME
Monitor equipment health, fault codes, fluid analysis, and inspection due dates.
Reduce unplanned downtime with critical alerts.
Order parts and schedule service within the platform.
OPTIMIZE UTILIZATION
Manage according to projects, groups, or geofences.
Set utilization targets and monitor performance.
Make informed, databased decisions to reduce operating costs.
---
BETTER DATA, BETTER DECISIONS
Eliminate Guesswork
VisionLink takes the guesswork out of fleet management with key insights to maximize performance—regardless of fleet size or equipment manufacturer.* VisionLink delivers timely equipment data seamlessly to your desktop or mobile device from a convenient centralized solution. With interactive dashboards, VisionLink makes it easier for operations of all sizes to make informed decisions at every turn.
Designed for Fleets of 1 to 100+
To get started with VisionLink, activate the built-in hardware on new Cat equipment. For older Cat assets and other OEM brands, install Product Link™ devices or integrate data from existing OEM or third-party telematics providers using APIs. With the ability to make informed decisions that lower costs, boost productivity, simplify maintenance, and enhance jobsite safety, you get more done in less time for less money.
Note: A VisionLink subscription is required for equipment data reporting. Availability may vary by region and model.
* Data field availability can vary by equipment manufacturer.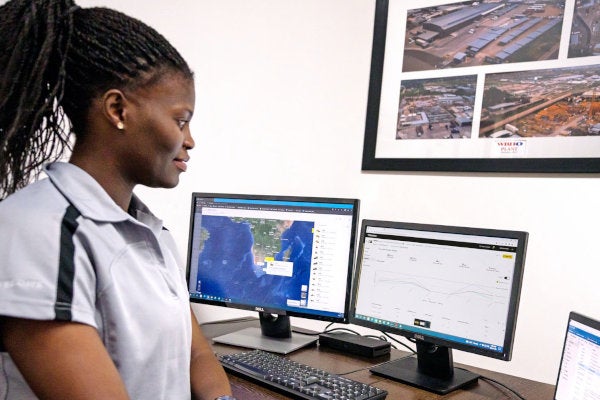 ---
HOW IT WORKS
Deliver Real Results
One Stop Solution
VisionLink is your one-stop platform for easy-to understand data and actionable insights to optimize your assets across your entire fleet.
Mixed Fleet Management
Manage all your assets - regardless of brand. Connect to 3rd party and other OEM data providers or import OEM assets using Cat Product Link devices
API Connections
Application Programming Interfaces (APIs) allow VisionLink to connect with other software applications using ISO (AEMP 2.0) standards or custom APIs for more advanced data features such as geofences
Mobile App
Stay on the go and manage your fleet - wherever you are. Pull up VisionLink on your desktop or mobile app for iPhone and Android users.
In-App Support
Navigate the app with confidence. VisionLink provides in-app help, FAQs, and tutorial videos to guide you on features and functions.
One Integrated Experience
VisionLink integrates with many Cat applications including Cat Inspect, Cat S∙O∙S, Cat SIS2 (Service Information System), and parts.cat.com. Further integrations are planned.