Boom Lifts, Scissor Lifts, Man Lift and Lift Pods
Ladders may be good for simple jobs, but when you're inspecting structural components, installing signs, or performing any other kind of work feet above the ground, there is no better, safer, and more convenient option than an aerial lift from Peterson the Cat Rental Store. Our lineup of lifts includes popular styles like the standard boom lift, z-boom, lift pod, and scissor lift. And we have a variety of choices of these in stock, all from the industry's most notable names in aerial lift platforms.
Most importantly, you can count on Peterson-provided lifts to be maintained to the highest standards of quality. Our team inspects these units on a regular basis, and we frequently phase out older lifts to ensure our customers are always using the latest in safety and design. Whether you're working 10 or 100 feet off the ground, trust Peterson the Cat Rental Store to deliver the aerial lift units you need to get the job done!
---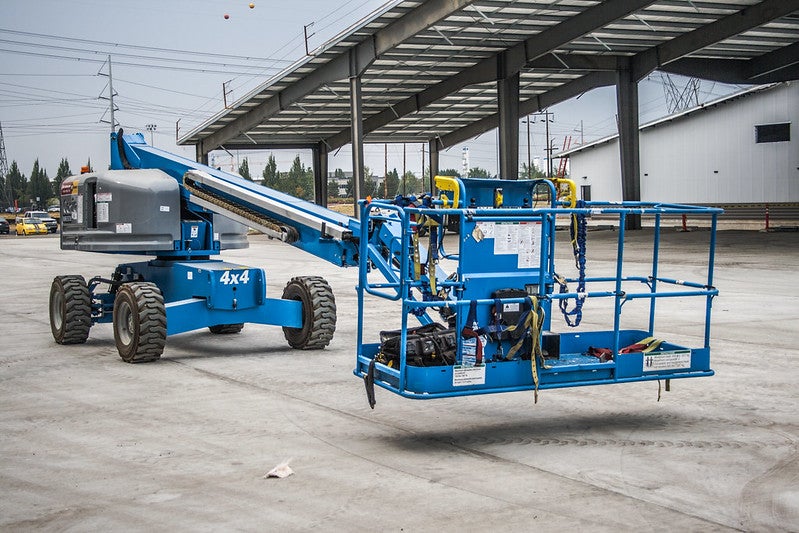 Boom Lift Rental
Genie telescopic boom lifts are engineered to enhance working efficiency and offer greater horizontal outreach than any other type of aerial platform.
Working heights from 30 ft to 180 ft
Electric units available
Dual fuel units available
Tracked units available
Towable units available
Atrium lifts available
---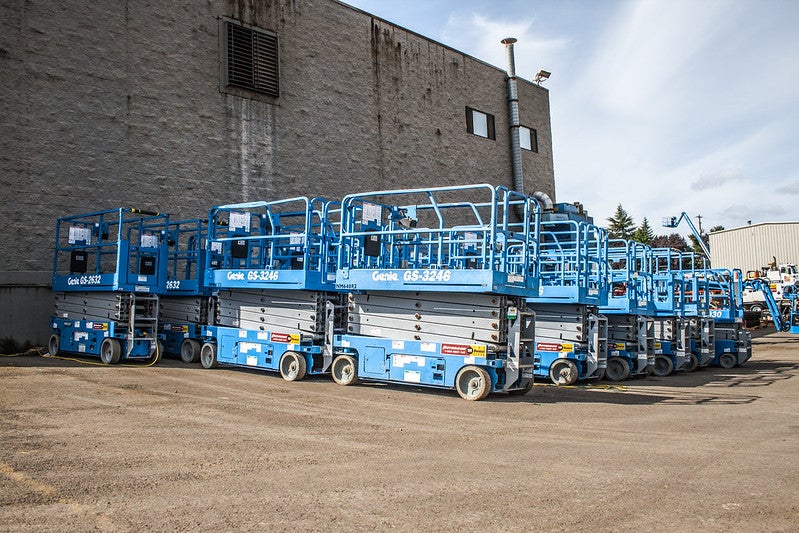 Scissor Lift Rental
Genie scissor lifts are exceptionally mobile, letting operators easily maneuver around tight indoor and outdoor worksites with firm, level surfaces.
Working Height from 19ft to 60ft
Hydraulic powered decks available
Rough terrain units available
---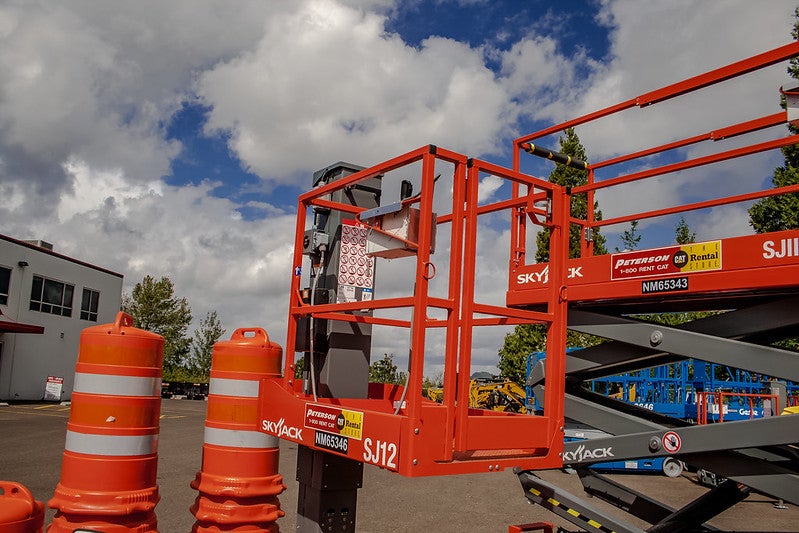 Personnel Lift Rental
Vertical Mast Lifts offer an easy to service, low maintenance design in a compact and versatile package.
Working height from 6ft to 26ft
Units with jibs available
Genie units available
Sky Jack units available
Lift pod batteries available
Snappy electric utility work platforms