Introducing Cat Linkage Pins and Bearings
Don't let one of your smallest parts become your weakest link
Cat linkage pins and bearings keep your machine and your work moving, all day, every day. Unlike competitive options, Cat linkage pins and bearings are designed with the machine to strict Caterpillar specifications. That means every joint is a perfect fit delivering precise productivity, longer life and lower operating cost.
---
TAKE A CLOSER LOOK AT CAT LINKAGE PINS & BEARINGS
Cat linkage pins and bearings are designed for outstanding strength and resistance to wear from abrasive and high-load conditions. Because they perform better and last longer, you get high productivity at lower costs.
At Caterpillar, all the machine components are designed at the same time to precisely match machine and application requirements to every nut, bolt, seal and pin. This "system design" ensures all components work at top performance. Take a look at the key design advantages of Cat linkage pins and discover why competitive pins just can't match up.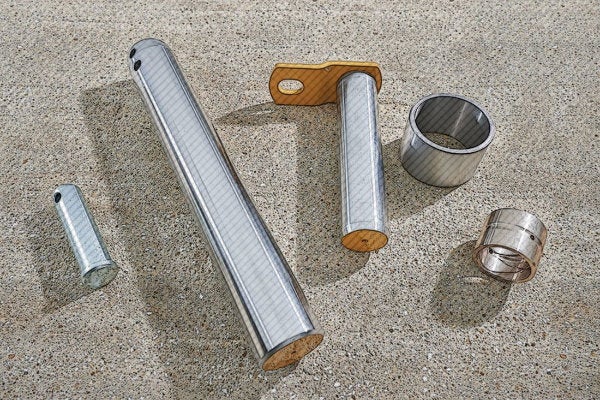 CAT LINKAGE PIN KITS: THE ULTIMATE IN CONVENIENCE
Restore your machine's entire pin and bearing system to its original condition with a single part number. Cat linkage pin kits include everything you need — pin, sleeve bearing, seals and hardware — for a perfect fit, precise productivity and higher uptime.