WHAT'S A CVA?
Cat Customer Value Agreements (CVAs) help keep your Cat machine easy to own and ready to work. Any CVA starts with hassle-free maintenance, featuring genuine Cat parts, delivered right on schedule, right to your location. Security of expert dealer support comes with Equipment Protection Plan (EPP) options to minimize surprise costs on covered repairs. Peace of mind of equipment health management provides you with machine alerts and information, as well as inspections and fluid health monitoring. Hassle-free ownership means all elements of your CVA are part of one agreement and eligible as part of your monthly machine payment with a machine purchase, or can be purchased separately at a later date.
---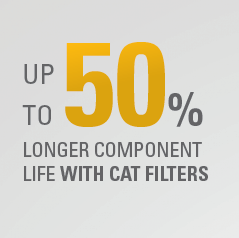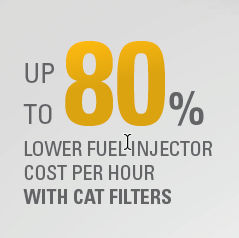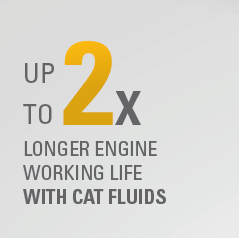 ---
CVA Options:
Full customer value agreement includes parts and labor.
Filter kit subscription includes parts only.
Subject to restrictions and availability. Additional terms and conditions may apply.
Contact your product support rep for details.
---
What to Expect in Every CVA
HASSLE-FREE MAINTENANCE
Hassle-free maintenance unlocks planned maintenance (PM) efficiencies like never before. Parts delivered right on schedule, right to you. Dealer service includes trained professionals who can work with your schedule to minimize downtime. No matter how you install parts, you benefit from genuine Cat parts, designed alongside the machines they protect. Optimized for the machine and application, Cat parts can extend your component life by up to 50 percent. And with a CVA, they deliver right where you need them.
SECURITY OF EXPERT DEALER SUPPORT
The security of expert dealer support offers EPP options to protect your equipment from covered failures. Your CVA can put you at ease with expert dealer troubleshooting, diagnostics and repairs with genuine Cat parts.
PEACE OF MIND FROM EQUIPMENT HEALTH MANAGEMENT
Peace of mind from equipment heath management lowers the risk of issues occurring at all. The Cat App and My.Cat.Com show you real-time machine insights like machine hours, location, fuel burn and maintenance alerts. Fluid health analysis tests the condition of your equipment's oil, fuel and coolant — giving you a look inside major systems to better prevent failures, downtime or loss of production. Inspections further help monitor your equipment's health, and are shareable and viewable from the Cat Inspect app.
HASSLE-FREE OWNERSHIP
Hassle-free ownership brings your agreement together with your monthly machine payment when purchasing a machine, or can be purchased separately at a later date. Your CVA is all one plan, fit for your operation and backed by expert tools and advice. Once you're set up, you're free to focus on the work that boosts your bottom line.
Subject to restrictions and availability. Additional terms and conditions may apply.